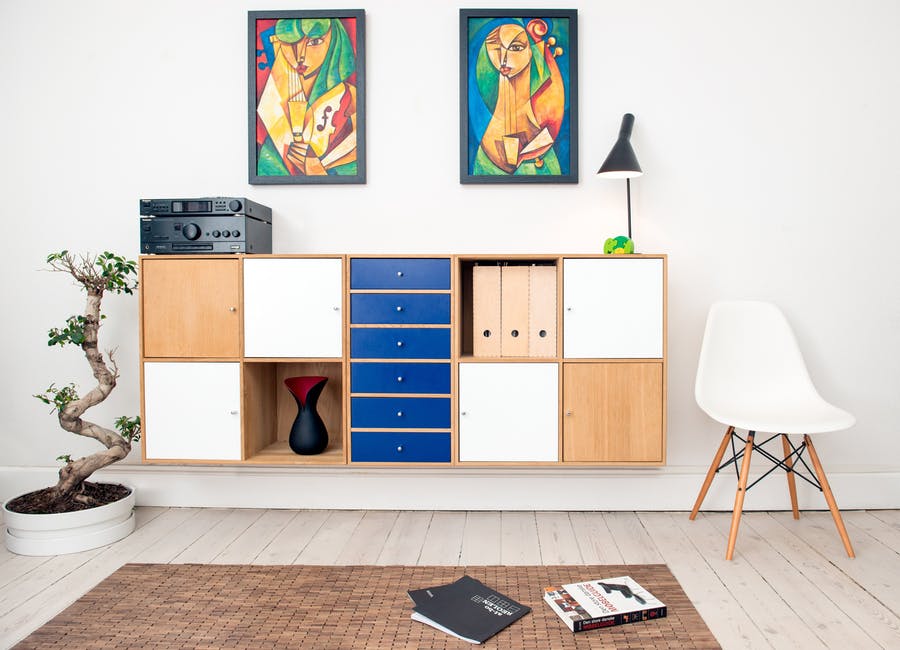 Foyer, entryway, mudroom, utility room. This area has several names, but it's an invaluable spot to take off your shoes, hang your keys, sort the mail, and leave your purse or briefcase for the following day.
Because this spot is useful for so many activities, it can sometimes become cluttered and disorganized. However, it's totally possible to create an organized, stylish foyer that meets all of your daily needs. Here are three ways to establish a functional foyer.
1. Create more room.
It's usually not possible to remodel a foyer, so you have to work with what you have. Try hanging a wooden rack with hooks on the wall to place your mail and hang your keys. In addition, place hooks on the back of the door for coats and bags. Place a basket near the door for shoes, and add a console table with drawers to store other odds and ends.
2. Make it functional.
Mirrors are great for opening up and brightening small areas by reflecting light. Try to hang one in your foyer for maximum effect. Place a stylish bowl on your console table for keys, loose change, and other random items. These things, paired with a shoe basket and coat hooks, will instantly make your foyer more functional.
3. Establish a message center.
If you want to get extra practical, keep a chalk board or dry erase board in the foyer so you can write down important reminders or leave messages for family members. You can also install a docking station in this area to charge all your electronics.