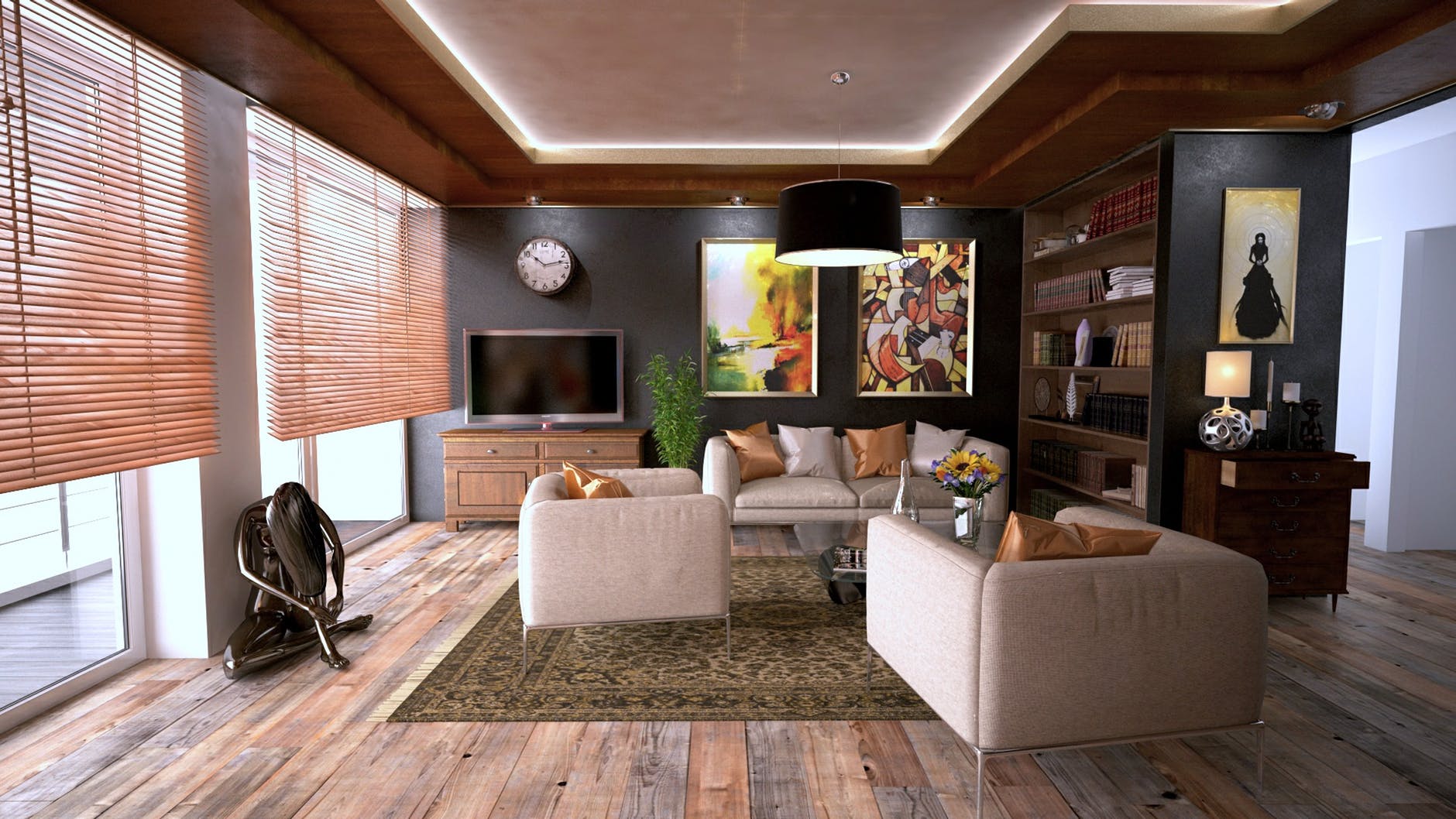 During the chilly winter months, it's the perfect time to transform your home into a warm and welcoming escape from the cold. Here are three affordable ideas that can get you started.

1. The British Study
This is a perfect look for a winter day filled with gray skies and snow. Imagine shelves of leather-bound books, tufted couches, and brass sconces. This room is the perfect spot to curl up with your favorite book and enjoy a cup of coffee or tea.
Get The Look!
Built-in bookshelves might be too expensive, but you can tightly arrange two or three units to fill the wall on a budget. Pack them with as many books as you can find. Instead of square throw pillows, try round bolsters for a more formal look. Flank the sofa with a pair of floor reading lamps, and add clip-on downlights to your bookcases.
2. The Scandinavian Chalet
Imagine bright white paint, rustic wood, neutral furnishings, modern accents, and big windows. These features make even the gloomiest days feel bright.
Get The Look!
Consider covering one wall, ideally around a fireplace, with inexpensive pine boards. You can paint them, or seal them with a light gray stain. Define a seating area with a textured rug. Floor pillows encourage a relaxed gathering beside the fireplace. In addition, a faux sheepskin throw will further warm the space. As far as accessories, trying stacking birch logs beside the mantel and hanging paper lanterns from the ceiling.
3. The Boho Nest
If you're longing for summer, this is a great way to bring warm, bright feelings inside your home. Think colorful tapestries, embroidered pillows, unique artwork, and houseplants.
Get The Look!
Start building your boho space from the ground up. Layer thin rugs in various styles and colors for an eclectic feel. If your walls are bare, drape them with floor to ceiling curtains. This will soften the edges of the room. Hang clay or wood pieces, textile art, wall plants, and paper sculptures to give the room plenty of personality.