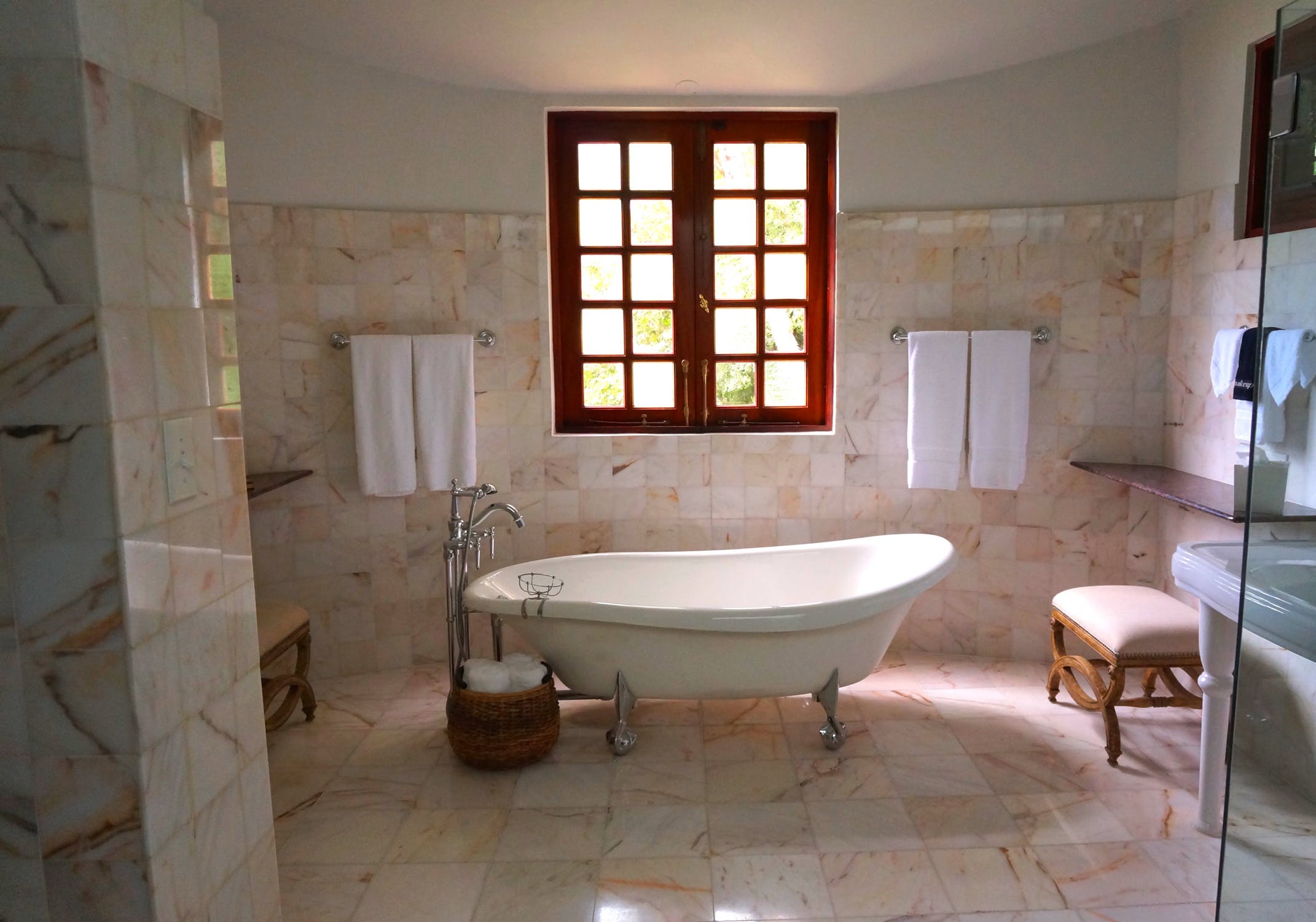 Your bathrooms can make or break a sale. Here are five common remodeling mistakes homeowners make when renovating their bathrooms.
Mistake 1: Ignoring function and layout.
Bathrooms might seem simple, but if you don't consider proper spacing and the layout of the loo, you can run into problems down the road. Always keep function in the front of your mind when you're designing your bathroom. For example, if you choose a shower with a door, make sure it doesn't hit the toilet when you open it.
Mistake 2: Choosing the wrong materials.
Your sink, toilet, and shower deal with a large amount of moisture. They also come face-to-face with heavy duty cleaning products. Both of these factors can lead to significant damage if you don't have the right materials. Choose materials that can handle harsh cleaners and aren't highly susceptible to mold, and avoid porous materials.
Mistake 3: Underestimating necessary storage space.
When you're remodeling your bathroom, incorporate plenty of storage space. If you only provide enough storage space for one person in a four bedroom house, you're going to run into major problems.
Mistake 4: Forgetting about ventilation.
Ventilation isn't glamorous, but it's essential. If you forget about ventilation, you can run into mold, mildew, and other expensive problems. Try to incorporate a combination of natural and artificial ventilation sources. Windows can go a long way, but they're not practical during the winter months. Make sure to instal a quality ventilation fan, too.
Mistake 5: Putting off lighting until the end.
You should plan your bathroom lighting at the beginning of the renovation. Bathrooms are usually where people get ready for the day, so you want proper lighting fixtures that won't cast shadows on your face. You should also make sure there's proper lighting above the toilet and the shower.