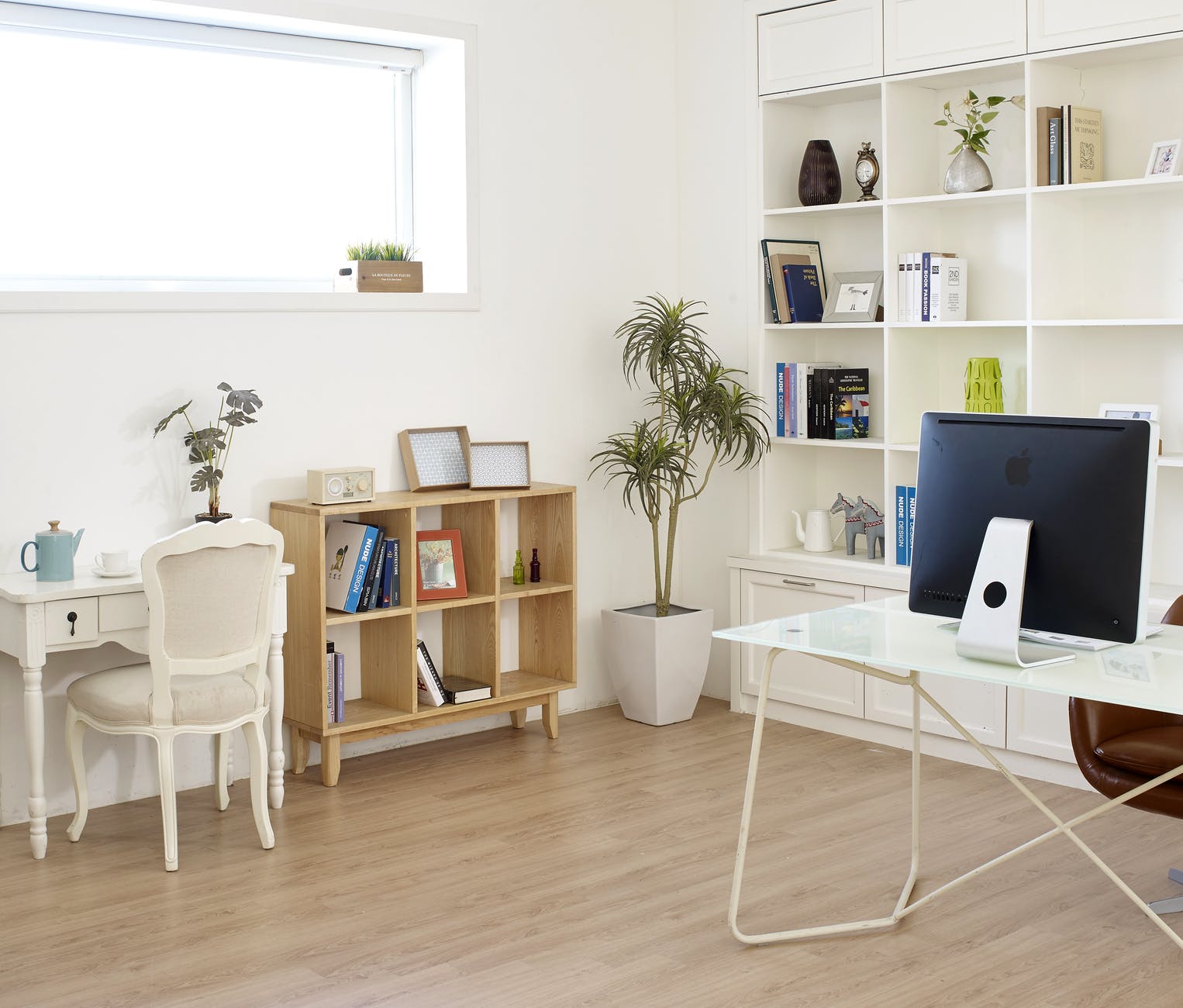 You've been dreaming about setting up your new apartment since the day you found the rental listing. But don't unpack until your new place is spotless. Your apartment will never be easier to clean than when you're holding the keys for the first time. Take advantage of the empty space, and get to work.
1. Start from the top.
Clean each room from the top down. Dust the ceiling fan, ceiling corners, and overhead lights. Work your way down to the walls, baseboards, and floors.
2. Start farther away.
Start at the farthest point from the door. You don't want to step on freshly-vacuumed carpet or freshly-mopped hardwood in your dirty shoes!
3. Deep clean the closets.
Dust out the corners, and consider lining the shelves with vinyl or decorative paper.
4. Replace the toilet seat.
You'll spend a lot of time sitting on your apartment's toilet, and it's probably the most important seat in the house. Do yourself a favor and buy a new toilet seat.
5. Disinfect the bathtub.
For a simple cleaning hack, use dish soap and a sponge to wipe down the bathtub. Prefer a natural method? Equal parts baking soda, borax, and kosher salt make a fantastic cleaning agent without any strange chemicals.
6. Clean your appliances.
Even your dishwasher needs help getting clean. Run the first cycle with white vinegar and hot water, and run the second cycle with baking soda and hot water. Disinfect the microwave. Afterwards, clean the fridge. Wipe down the shelves with vinegar. Lastly, deep clean the oven. If the racks are covered in grime, soak them overnight in a sealed bag of ammonia.
7. Make your floors shine.
If you have hardwood floors, make sure your mop is only damp, and use a cleaner that works with the floor's finish. If you have carpeted areas, rent a carpet cleaner from a hardware store.
8. Kill the germs.
Turn on your favorite music and spend some serious time disinfecting everything you touch on a regular basis. This includes countertops, dials, buttons, locks, knobs, and handles.
9. Don't forget the cabinets.
Wipe them down, scrub suspicious areas with baking soda and water, and add shelf liners for good measure.
10. Beautify the baseboards.
Baseboards are often neglected, but they're important. Kitchens and entryways collect dust over time, so take care of the baseboards first. Anything from bleach to baby wipes can make a big difference.